Do you want to help organizations make the world a better place? Are you passionate about progressive, not-for-profit and political organizations?
Our strong commitment to social, ethical and environmental responsibility is embedded in our progressive culture and reflected in our work.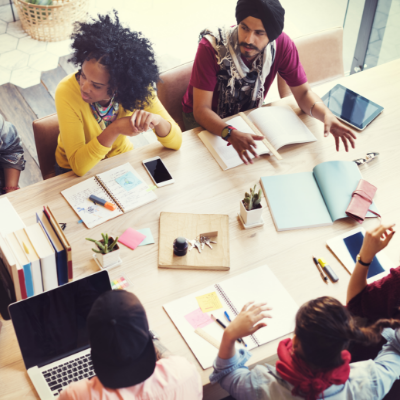 We are seeking personable and passionate individuals to represent a selection of charities and not-for-profits over the phone.
We strive to create a welcoming & fair workplace
Read what our team members say about their experience at Stratcom

I have never felt more cared for by a company, or found one more fluid in their ability to work with the disabled. Having been with them for a while now I have seen the company grow and develop, making sure that the staff are just as cared for and valued at each and every stage. Management is very approachable and expectations in return are very obtainable. I have never enjoyed working so much"
Sharon

A massive thank you to all at Stratcom, who welcomed me with open arms back in April. I have been supported so well, that I have recently become Shift Leader after only three months or so & I'm excited to see what the future holds for us all as we grow & what challenges we'll conquer."
Laura

Working for Stratcom has really opened up my love for fundraising. Steve our manager is a saint, he's always there to help when needed, completely understands that work and personal lives need a healthy balance especially if you're struggling with things outside of work. The support has been amazing. The campaigns that we call on are fantastic causes and the supporters are lovely! The pay is comfortable with the chance to earn extra which is always a bonus!"
Bethany

Working at Stratcom I feel very well-respected which coincides with the work that is allocated out. Clarity and the option to run with what is my own judgement on campaigns, with feedback and coaching, give myself and the supporters I am speaking to the best experience we can deliver."
Simon

Working for Stratcom has really opened up my love for fundraising. Steve our manager is a saint, he's always there to help when needed, completely understands that work and personal lives need a healthy balance especially if you're struggling with things outside of work. The support has been amazing. The campaigns that we call on are fantastic causes and the supporters are lovely! The pay is comfortable with the chance to earn extra which is always a bonus!"
Bethany

I have never felt more cared for by a company, or found one more fluid in their ability to work with the disabled. Having been with them for a while now I have seen the company grow and develop, making sure that the staff are just as cared for and valued at each and every stage. Management is very approachable and expectations in return are very obtainable. I have never enjoyed working so much"
Sharon

A massive thank you to all at Stratcom, who welcomed me with open arms back in April. I have been supported so well, that I have recently become Shift Leader after only three months or so & I'm excited to see what the future holds for us all as we grow & what challenges we'll conquer."
Laura

Working at Stratcom I feel very well-respected which coincides with the work that is allocated out. Clarity and the option to run with what is my own judgement on campaigns, with feedback and coaching, give myself and the supporters I am speaking to the best experience we can deliver."
Simon